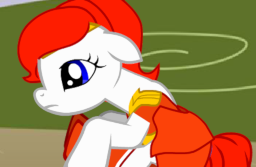 I am stuck in a land of colorful ponies. What is worst, I have gone native both figurative and mentally. I just can not catch a break in this world. I know I never had the best luck in the world, but what happening in this world is ridiculous.
Help me!
Special thanks to Georg and everyone else in the comments for helping with an overdo editing for this story.
10/22/18 Current the story is being edited once again. I can't believe I fell out some many things while writing this story. My bad.
Chapters (19)