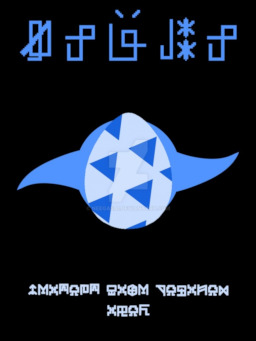 An explosion caused by an experiment with their new magical amulets, has summoned a strange infant creature into the halls of Canterlot High.
Unable to send the creature back where it came from, or even fathom the science necessary to achieve such a feat, Sunset Shimmer and the girls decide to care for the creature in secret. At least until they can come up with a way to send it back home.
But ultimately, will it be that easy to let go? For when more strange and dangerous creatures arrive in their world aiming to collect their newest charge for seemingly diabolical endeavors, the girls will jump through rips in reality itself to save the creature they hardly now anything about. But will they be ready to face the dangers that lie on the other side of the gateway? In a world far different then anything they may have seen on Earth, or even Equestria.
(A collaboration story with Foxhelm)
(Disclaimer: This crossover story combining Equestria Girls and Digimon: Digital Monsters)
(I own nothing and all property belongs to its respected owners)
(The Equestria Girls series is property of Hasbro)
(Digimon is property of Bandai and Toei Animation)
Chapters (13)