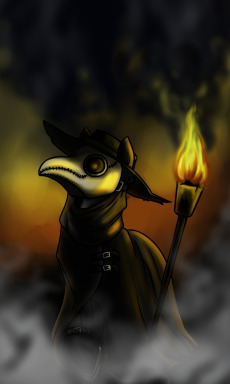 Source
This story is a sequel to The Masks We Wear
---
Flicker Nicker has joined the Rat Catcher's Guild of Canterlot, the unsung heroes that keep Equestria from the plague. Changes are upon the horizon as disease becomes an ever increasing threat, and new enemies lurk in the deep, dark places where the vermin hide.
But Flicker isn't too worried about creeping death, the appearance of new enemies, or the coming of new plagues, just so long as he can wear his mask—the mask makes the pony, after all.
An entry in the Weedverse.
Chapters (82)