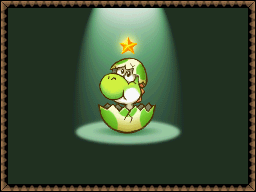 "Star Children." These are six young beings of prophecy, born with a very special magic inside of them. A magical energy that grants them the power and potential to achieve amazing feats, destined for greatness.
The first Star Child is a young dinosaur, still inside his egg as his home falls into the hands of a dangerous enemy. In order to keep him safe, his parents send him off to another world, to the only one they can trust to look after him.
One night, as a shooting star flies across the sky, Princess Twilight Sparkle finds a small basket on her doorstep...
---
A collaboration prequel to the "Freedom Yoshi Planet" crossover series by BronyVideoGamer. Takes place during Season 4.
Yoshi belongs to Nintendo.
Freedom Planet belongs to GalaxyTrail.
Chapters (8)