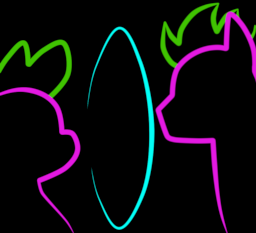 Spike believes he has found the answer to his dreams, a chance to be with his one true love, by becoming the stallion of Rarity's dreams.
A magic potion, some small half-truths and putting his best hoof forward is all it will take...
...provided Spike doesn't lose himself in the process. For the young dragon will discover that not all masks are easily removed.
As magic works upon his body and the facade becomes too real, Spike will find himself at war with himself.
A NAPOWRIMO effort.
Chapters (5)