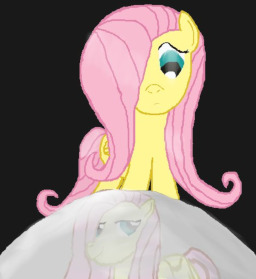 Adventure
Dark
Sad
Slice of Life
---
Discord is beaten, but it's the scars you can't see that take the longest to heal. Let us continue. Every one of the mane six plus one has seems to have worked their way through their problems . . . but there are sure a lot of loose ends to tie-up, and one of these loose threads when pulled just might start unraveling everything!
The turning point between Fluttershy and Fluttercruel starts now.
Laughter, tears, smiles, actions, adventure, frights, darkness and light and heart-warmings ALL await you!
The Audio adaption Is here: http://www.youtube.com/watch?v=0GqJMx6kYyU&list=PLABD0AEFCD46D56DA&feature=plcp
ORIGINAL fan-art, ORIGINAL fan-music and VOICE ACTORS galore await!
I promise this will be one ride that will not disappoint.
Recursive fanart and fan stories are here. http://alexwarlorn.deviantart.com/journal/MLP-FiM-Pony-POV-Series-Fanworks-audio-adaption-274110361 Many are rubber stamped by me as optional canon stories that reveal some of other sides of these stories.
Tropes page found here. http://tvtropes.org/pmwiki/pmwiki.php/FanFic/PonyPOVSeries