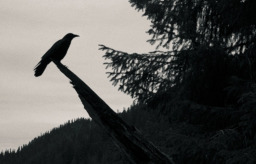 Source
When you got your Chicoltgo private detective license, you were expecting your life to be a bit more glamorous. Turns out that PI work involves a lot more paperwork than it does adventure.
But that all changes when you are hired to investigate a missing pony case. Your first clue is an encoded message that leads you to the strange village of Raven Hollow, a small town populated by ponies with an obsession with riddles and secrets. Here, you will follow the trail of puzzles to uncover the truth.
But be careful: in places like Raven Hollow, the truth is not always held sacred, and lives are often treated cheaply.
---
An experimental second-person puzzle adventure inspired by Telltale Games' Puzzle Agent.
Chapters (12)