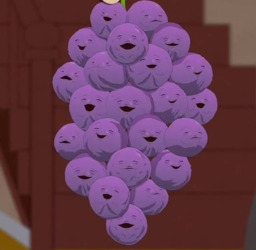 Member when the Elements of Harmony defeated Nightmare Moon?
Member Winter Wrap-up?
Member Trixie? I member!
Does the world just keep getting crazier? New civilizations appearing out of nowhere, ancient villains rampaging through your quiet little corner of Equestria? Do you sometimes hide under your covers and wish everything could go back to the way it was?
You're not alone. You don't need to fear what tomorrow may bring when you can reminisce about yesterday. Buy Member BerriesTM today! Available at your local produce stand or Barnyard Bargains!
A shameless crossover with the 20th season of South Park.
Chapters (1)