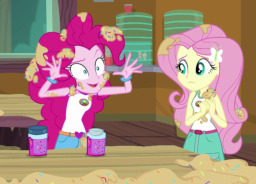 In order to raise money for upcoming events, Canterlot High holds a fundraiser bake sale and cooking contest. Some students enter for fun. Some students enter because they have something to prove. Others have their eyes on the prizes.
This is gonna be a piece of cake...right?
Commissioned through Patreon. Find out how you can commission a story today!
Chapters (14)