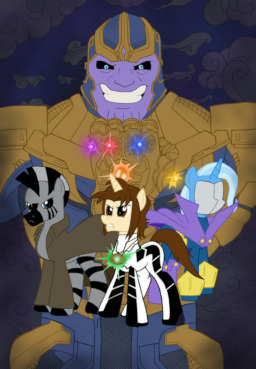 This is a sequel to Spiders and Magic IV: The Fall of Spidermane
---
There are relics that predate the universe itself.... An infinite force with infinite destruction that could destroy all life in Equestria.
Now new enemies have come to Equestria to claim such power, and it's up to Peter and his friends to stop them from claiming the ultimate power, but questions begin to arise.
Why is it here? And who are these strangers who are trying so hard to take these stones?
All Peter knows is that he can't face this threat alone...
---
Editor: FrostTheWolf
Proofreaders:Bad Dragon , MetalJrock2299
Series is made by Maximus_Reborn this may or may not be Canon.
Chapters (2)