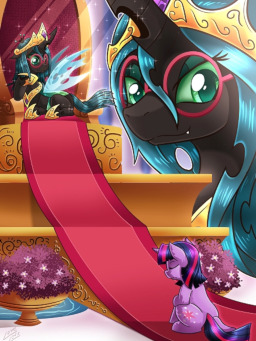 Source
If it weren't for a group of young mares, saving the day with luck and intuition, Equestria would fall. Chrysalis finds this absolutely unacceptable. For the love of ponies and their carefree way of life, the changeling queen takes a stand. Will she survive? Will Equestria?
Whoa, buckle up everypony, this one promises to be another big story!
The art is once more done by the amazing Vavacung, please show them some love and appreciation!
Chapters (36)