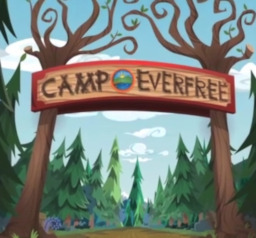 Trust me, everyone! I've been doing this for years! No matter what's come up and caught me off guard to smack me upside of the head in the past...whether it be mortgages, foreclosures, or deaths in the family...I've always made sure to make Camp Everfree the most fun any camper could ever ask for!
And this year it's going to be more fun than ever! I guarantee it! Just relax and leave everything to me... After this season, you'll never leave...
Heh, I mean never want to leave, of course.
...Don't I?
AUTHOR'S NOTE: The typos in this story are intentional. You should see why as you keep reading.
Chapters (1)