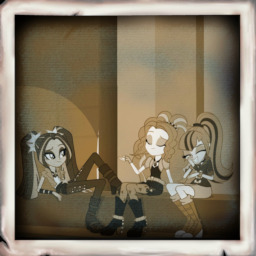 Sunset Shimmer weathered the storm. She returned from the darkest depths, and now she has good friends. People like her.
If I haven't sunk too far myself… maybe she'll help me. Then I can help Sonata and Aria.
Please, Sunset.
---
Thanks to Present Perfect for his help.
Featured on Equestria Daily!
Chapters (1)