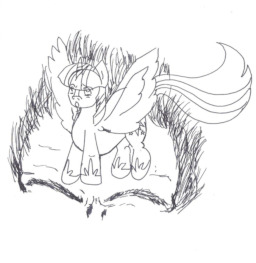 This story is a sequel to I Think I Summoned a Ponk.
---
It was a normal weekday, the gloomy overcast sky shedding it's little tendrils of light through the dusty old window. Craig had the usual Monday-morning headache, and a nerdy little voice in his head just won't shut up.
Wait a minute...
---
This is technically the sequel to "I Think I Summoned a Ponk", but I'll be updating both stories (hopefully) regularly.

---
Cover art by Keriwi1.
Chapters (12)