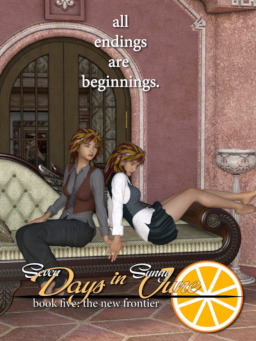 This story is a sequel to A Time of Reckoning: Seven Days in Sunny June, Book IV
---
The conclusion of the Seven Days in Sunny June saga!
She's defeated an ancient evil and literally saved all of reality. And due to her death and resurrection, Sunset has now become an alicorn - a literal goddess amongst ponykind. But despite all that, she's still living as a human and that means some very human problems.
Now, as the days wind down towards school and her life (thanks to her grandmother) has become far more different than even she expected, how has her life changed and how will the world before her unfold?
If nothing else, it's a new frontier....
---
TVTropes page.
Chapters (24)