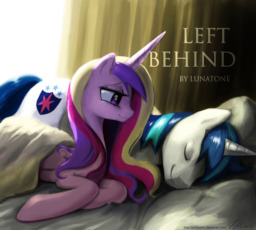 Cadence is left with a life altering decision that will not only affect her, but other members of the Sparkle family, and the Equestrian Empire.
Left with a difficult yet almost impossible decision, she prevails and makes a choice. How will it fare against her and others around her?
---
Birthday present for ChappedPenguinLips
---
Editors:
Mocha Star
NorrisThePony
P-Jay
ROBCakeran53
Thank you guys for helping me out in such a short time window! I appreciate it!
Chapters (2)