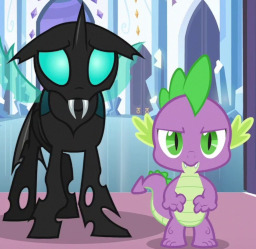 In order to improve their skills at detecting changeling infiltrators, Twilight Sparkle and the Council of Friendship ask their new friend Thorax to help them with a little training exercise. Their goal? Figure out which of their six friends is actually Thorax in disguise.
Dialogue heavy, as this story focuses on the cross-interrogation of the game itself.
Note: This story takes place before "To Where and Back Again."
Chapters (9)