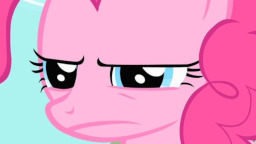 Pinkie Pie loves cakes. She loves baking cakes for all the colts and fillies of Ponyville. But there is one mare in Ponyville who is completely against good taste and actual cakes.
That mare is Diamond Tiara's mom, Spoiled Rich. And yesterday was Tiara's birthday.
So what if Pinkie made an edible cake. She was not a pony who would be deterred from her beliefs.
This was a bakery.
Chapters (1)