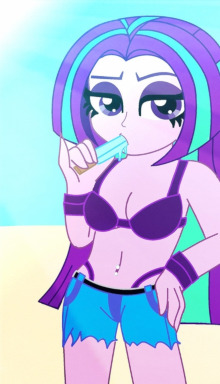 Source
This story is a sequel to Aria's Got A Date!
---
After one date with Alto, Aria found herself flattered to go on another one, but this time at the beach. Not only will she re-connect with water, but there's more opportunity for sexy teasing. Though, she wants a little more advancement in the relationship this time...
A little more deeper...
Sex is for dirty thoughts and sexual references
Art done by CBear624!
Featured on 9/12 and 9/13!
Chapters (1)