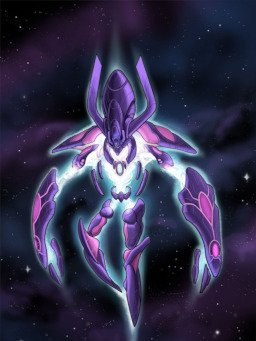 Source
[Original Concept: Galactus Eats the Conversion Bureau]
Page Image: https://pk-artist.deviantart.com/art/Galactus-Reimagined-287466515 (EDIT: It seems that this image has been removed from Deviantart.)
During the final days of the Conversion War, a fed up Twilight Sparkle attempted to overthrow Queen Soleste, formerly known as Princess Celestia. She failed and, as punishment, was banished to the stars.
While there, a powerful entity discovered, freed, and remade her as his new herald.
Now, two years later, after Equestria had won the war, she has returned...
---
Wow, I never imagined that this would become one of the 09/13/2016 Popular Stories!
---
New Readers: I was basically writing this off the seat of my pants, as such I have compiled two different versions of the whole story as the final two chapters. The only difference between them is that the second-to-last chapter has filler content, while the last chapter does not. Please keep this in mind. Thank you.
---
I have recently cleaned up this story, thus removing almost all redundancies.
Chapters (5)