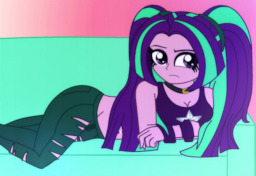 Source
This story is a sequel to Aria's Got A Crush!
---
So what if Aria has a crush? Who cares? Wasn't like he'd call back and actually want a date with her... Until very shortly it did happen, asking her out to the local diner. Then Aria stands corrected. Still, not like they'd date... baka...
Sex is for dirty thoughts and sexual references
Art by CBear624!
Featured on 9/5, 9/6 and 9/7!
Chapters (1)