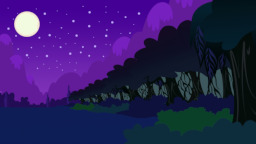 When a mysterious creature from the Everfree Forest attacks Applebloom, Twilight Sparkle sets out to investigate it in an attempt to determine when it will next attack. But will she be able to determine its motives before it strikes again?
(Credit goes to DarkBX for the Cover Image)
[EDIT] Revised a few parts of the story slightly after getting some feedback.
Chapters (1)