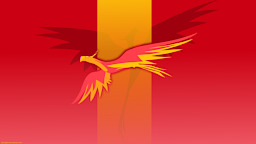 Source
A collection of shorts about Philomena, brought to you today by the following authors:
n, Phokingazn, DemonShadow, Digit, Photo Journal and Lunar Justice, and Moon Shooter
Some will be epic, some will suck. Who knows? The ability of these authors is highly questionable. They do not have to be read in any particular order. Enjoy as you please.
This was done because Philomena does not get enough love. Merp?
Anyway, if you would like to request some other shorts, please leave it in the pm inbox of this account.
Cover picture courtesy of derplight at deviantart.
Chapters (6)