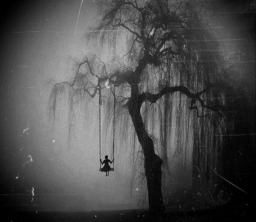 This story is a sequel to The Truth Behind My Little Pony
---
No wealth, no ruin, no silver, no gold. Nothing satisfies me but your soul. (Oh Death)
Well, I am Death. None can excell. I'll open the door to Heaven or Hell.
Special thanks to Cowriter MisterNick for his help in writing this story.
Also A shout-out to Luna Bruce for her helpful ideas.
Chapters (1)