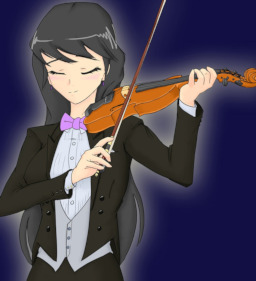 Source
"So why does she come here?"
"I dunno. I've never heard her a say a bloody word, but she plays right well."
"But- WHY, though? What does she play for?"
"Maybe she lost family here. Or a friend. All I know is she plays right well, that girl. Makes it feel like it isn't the end of the world."
---
Set after the events of She's Gonna Kill Me!
Chapters (1)