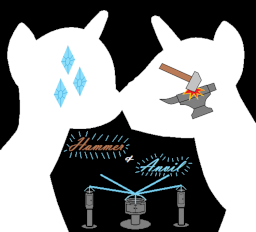 If he wasn't a student of Princess Celestia herself, Jackboot would seem to be your average Canterlot handypony. Usually a loner, he never really made any friends which had led to him being bullied in his youth, which, funny enough, led to him becoming Celestia's student. Until one day, Celestia sends him to Ponyville to help with the Summer Sun Celebration. Will he makes friends? Would he find love?
In regards to the tag, "Alternate Universe", this takes place during season five, after Twilight's Castle of Friendship is created. Just to be clear.
This story is based on the work of Nordryd. He is an awesome author. Please check out his work.
Click HERE for the cover art.
Chapters (29)