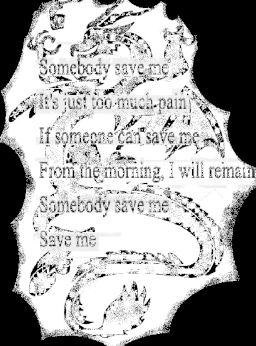 Discord and Celestia have known each other for over a millennia so he is going to share with her what being encased in stone feels like.
The Before. When everything is fine and joyous
The During. When the confusion and fear envelope you
But there is one thing about this story...There is no end.
* Update *
(OMG Its just a dark story! deal with it! to be honest though I love the debates

but calm down a bit please!)
Based of the story "Silence" by Edger Allen Poe
Inspired by "The Crying Statue" By the Dragon Historian
and "The White Bunny" by Princess Lulaymoon
Rated teen for safety
This is an AU where discord is turned into stone permanently after siding with Teriek.
Chapters (1)