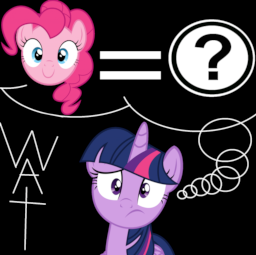 Source
Twilight had always wondered why and how pinkie had gotten her "Pinkie sense" and today Twilight was going to find out. Though the answer may shock her.....and may also make her contemplate her existence.
(Holy Sun Butt! This is a VERY dumb fic please don't take it seriously! Its supposed to be Crap! )
A Very Stupid One-Shot whose existence is solely based of the fact I have insomnia and that I was bored.

Give this a like if you hate idk.....lemons...like raw lemons....or lemon juice...

This is unedited so don't take it seriously

I threw the cover art together last second so piss off.

I wuv you all


Chapters (1)