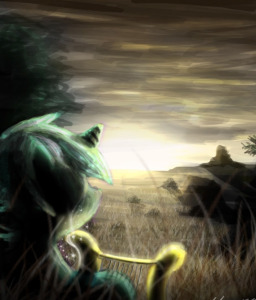 Of all of the ponies that could have been chosen to be a pioneer among the humans, Perique Blend was the least likely choice--amateur poet, tobacconist, former farmfilly. She didn't ask to leave. It wasn't her choice.
It's been a decade since anyone saw her, a decade without any contact between Perique and home. Until out of the blue, Princess Twilight Sparkle finds a letter addressed to her on her doorstep with part of an old manuscript inside and absolutely no explanation.
These are the Lost Verses.
---
Art by Huussii.
Tags added as story progresses/poems are added/interludes happen.
This is Not For You
Chapters (4)