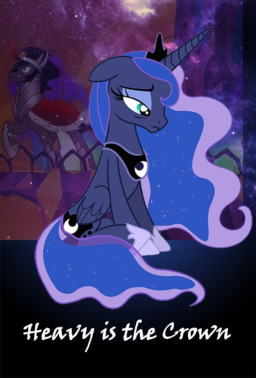 Do you remember the three nights of darkness when Luna refused to raise the moon and bring out the stars? It was a thousand years ago, but her heart will never heal nor forget. And all her lost love can do is listen. And wait...
A prequel story to "The Birthday Wish"
inspired by the YouTube video "Fall of an Empire" by The L-Train and the hauntingly beautiful song "Leviathan" from the album "The Edge of a Fairytale" by Between Interval.
Image credit for Princess Luna...no idea who's this is. All I know is I did a google search and found it on some obscure website written in Farsai called, falloutequestria.blogfa.com .
Chapters (1)