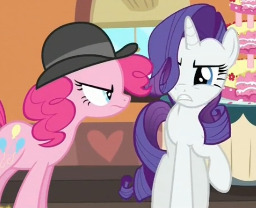 Pinkie Pie can't wait to join Madame Rarity in a trip around the world. There'd be new ponies to meet, vibrant cities to explore, mechanical marvels to behold, and adventure waiting for them around every corner!
However, adventure proves to be more elusive than she'd expected. Despite this, Pinkie will find adventure, and nuisances like lucky breaks and common sense will not stop her.
---
Set in a steampunk universe inspired by the game 80 Days. No knowledge of the game is required to enjoy this story.
Written as part of horizon's 80 Days in 16 Days Challenge.
Chapters (1)