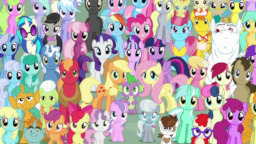 Source
Starlight Glimmer has been reformed by Twilight Sparkle. But Twilight Sparkle, at some point afterward, travels through the mirror to assist Sunset Shimmer in some manner or other, only to find her true human counterpart.
Now, obviously, something has to have happened between these two events, like a bridge connecting two points. But what, exactly?
---
Random bit of headcanon; feel free to reject this.
Chapters (1)