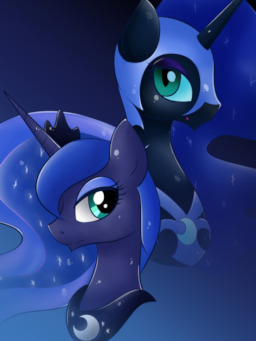 So, Nightmare Moon has been able to make herself whole without the use of Luna as a host. But she needs a role to play so that she can get noticed like her sister, Luna. After a chaotic event, Luna has the perfect suggestion.
Quick One Shot Inspired by the episode "Hercules and the Long Nightmare", from the Hercules the TV series that aired on Disney.
I say this to avoid claims of plagiarism.
Lines from the episode will be used.
Chapters (1)