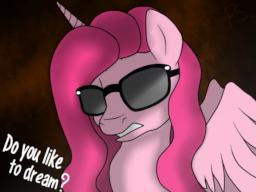 Source
After her battle with Starlight Glimmer, Twilight Sparkle has become interested in alternate universes. Having finally perfecting a spell that will allow her to traverse the boundaries of reality without damaging her own, she sets off to discover the wonders that await her in the multiverse.
Said wonders are considerably less wonderful than she expected.
Cover art by PinkamenaScratch!
Chapters (1)