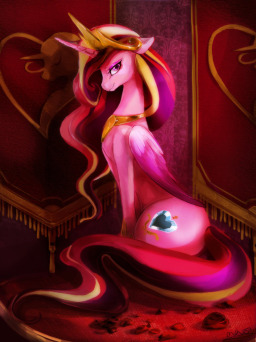 Source
Filly Cadance begins to lust after Twilight's father. What lengths will she go through to make him her own? Her obsession leaves Orion on the verge of losing his marriage and his mind.
Rated Teen for mild descriptions of sexual themes. My goal is for the chapters to get progressively darker, without becoming too uncomfortable. It starts out like Fatal Attraction, only the obsessed character is an alicorn filly.
Comments are my favorite form of feedback, so please fill those comment boxes up!
Chapters (5)