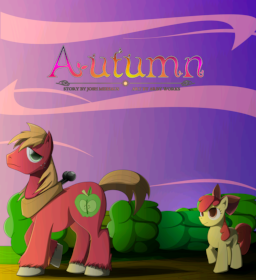 "You have the same eyes, the same smile, even the same laugh. You two would be so much alike. If only..."
No one is a stranger to secrets. Some of us become quite intimate with them, spend years watching over them, even build our whole lives around them. Big Mac is no stranger to the agony of maintaining a years-long facade, and Apple Bloom is not unfamiliar with his silence. But there comes a time when curiosity grows too great, and the pain too deep. Just one question...
Cover art by the stupendous, incomparable and otherwise splendiferous Arby Works.
Chapters (1)