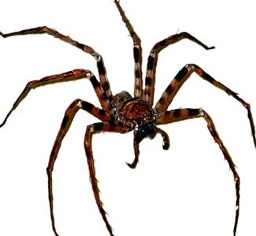 Exactly what says on the title.
I thought Henshin! would be the stupidest story I would ever write. I was wrong, this one is even more stupid.
A parody of arachnophobics, written by an arachnophobic himself. They say self-criticism is important. WARNING: Contains censored swearing and a picture of a big spider repeated several times. If you don't like eight-legged critters, maybe you should go read something else.
Audio version here, and here with silly voices, both courtesy of the The Living Library Player Society.
Read the Polish translation here, courtesy of bester.
I'm Spanish, so expect to find grammar mistakes. Feel free to correct me at anytime.
...
And I'm sorry.
Chapters (1)