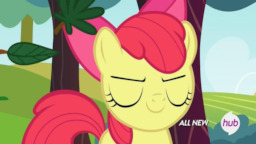 Notes: Takes place after the events in "On Your Marks."
When Apple Bloom has trouble finding other interests to pursue, she seeks help and advice from Zecora.
[Please be gentle! This just occurred to me as a possible idea, which so far has only been hinted at in the show].
Chapters (1)