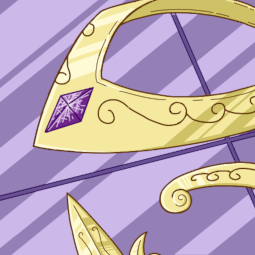 This story is a sequel to Will You Want To Call Me Mom?
---
Morning Star, the son of Princess Celestia, and Princess Twilight Sparkle, is a very intelligent colt. But, he just can't understand why his Daddy turns into another pony sometimes. There has to be something he can do to stop it!
Maybe Daddy's regalia...
Edited by Stahl
Chapters (1)