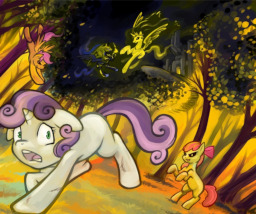 Source
This story is a sequel to A little loopy.
---
Once upon a time, there was a filly who got stuck in a time loop.
This is not that story.
This is the story of what would happen if the loops did not truly loop.
Recommended you read A Little Loopy first.
Chapters (20)