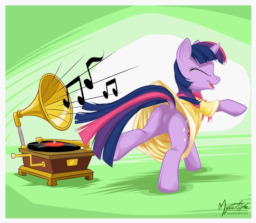 I got this idea from Sweet and Elite, where Twilight is dancing like an idiot. I thought: "What caused this?" And so my mind ejected this story out and I used it. Written in one day. *sigh*
Twilight has always been embarrassed with dancing, so she stopped. But, today Twilight got an invite for a Pinkie Pie dance party! She doesn't want to let Pinkie down, so what will she do?
Now, I won't bore you with "This is my first fic, so don't hate me" nonsense. So...enjoy!
Chapters (1)