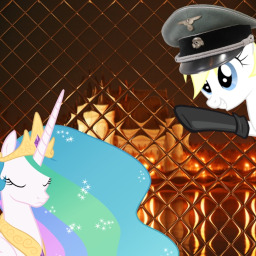 Anonymous is summoned by Twilight's magical map thingy. She sends him off to Canterlot to investigate, and possibly change the fate of Equestria... but probably not.
Contains: Anon, Aryanne, Celestia, Flutterrape, alcohol, politics, science, other stupid stuff and more references than ever. Or perhaps just as many.
This story is written in the second person. Teen for language, some themes and mild sexual stuff.
Chapters (1)