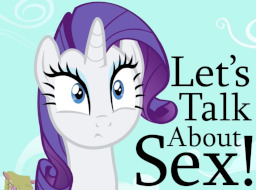 When Rarity starts thinking that she might have feelings for one of her friends, she realises that there are things about her lifestyle that might have to change if she wants to pursue a relationship with that pony. So, in an effort to learn about their lives and what they do, she talks to each of her friends about their own feelings and experiences.
Big thanks to a friend long moved on, and many friends still with us.
Life is suffering. The fic will finish soon.
Chapters (4)