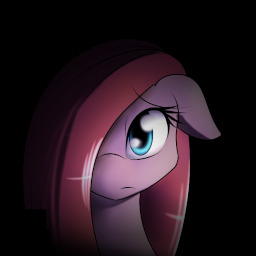 You've been pushed past the breaking point. You're done. You can't go on like this anymore. Nobody cares. Nobody spares a glance. You're just a burden to everyone around you. That's all you are. Nothing. A mistake. An alien. An outcast. Invisible.
How could anyone love a colt as worthless as you?
But suddenly... there's a light... coming from the most unlikely source imaginable... and it's aimed at you...
---
Dedicated to Harmony Pie, a very special friend.
---
Written Impromptu
---
Grown from the dark seed of depression that never seems to wane.
---
**Popular on June 12, 2016

Chapters (1)