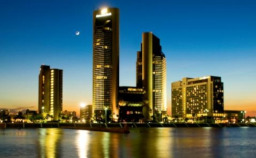 Source
Armin suffers from a rare degenerative bone condition which will result in the end of his life if he doesn't take drastic measures soon. Thankfully, advancements in robotics and medical technology have provided him with a new option: The Meta-Frame. This technologically advanced exosuit will repair his body and stabilize his condition, but he will never be allowed to take it off ever again.
With the help of his robotic friend Pinkie Pie, Armin decides on the new exosuit identity he will wear for the rest of his life, wondering if perhaps he should join his pony pal with a body similar to hers...
Along the way, they'll meet other robotic partners based on famous retro television shows like Doctor Who, explore what it means to be human, and learn how to survive an identity crisis which will either be a rebirth of self or a repression of who Armin really is. Then again, perhaps things are not as clear-cut as they would seem...
Edit (Jun 23, 2016): Thanks to some plot developments starting in Chapter 5, including slightly more mature discussion, this story rating has been raised from "E" to "T" and the new tag "Romance" has been added, because it's gonna happennnn. Nurse Redheart has also been added as a major character tag. :P
--
You might like this story if you also like:
Transhumanism
Transformation Stories
Deus Ex video game series
Cameos from other shows like Doctor Who
Stories which take place in Texas
Augmenting the Human Body with Science
Robotic Partners and Artificial Intelligence
Austin, TX and Corpus Christi, TX
Edit 6/25/2016: Supplemental Universe Timeline Written: http://www.fimfiction.net/blog/646776/supplemental-timeline-for-equus-metamorphosis-thank-you-to-all-my-readers
Chapters (8)