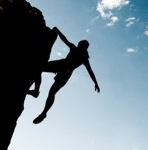 Source
TRAGEDY STRIKES ALICORN CITY!!!
Earlier today witnesses saw the hero of Alicorn City in a rage. When officials reached out to her, she responded with only a name, "Cliff Hanger."
Citizens remembered the name of the leader of the notorious group that called themselves the Family, and the terror they spread two years ago. Many were certain after the incarceration their most violent member and the rests subsequent disappearance that they would never hear from the Family again.
They were wrong.
The ACPD have been sweeping the city since last night and have left no stone unturned. They are determined to put an end to whatever Cliff Hanger is planning, and bring him to long awaited justice.
Chapters (3)