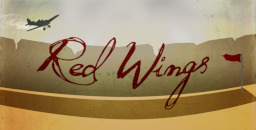 Source
This is an official End of Ponies side story, written with permission from Short Skirts and Explosions.
Red is a Diamond Dog that survived the cataclysm that brought about the end of Equestria. He lives in the Wasteland, operating a mechanic shop and airstrip. His life is simple; he spends his days working on airships and serving his pack. As a stormfront blows overhead, Red remembers a chance encounter with the Last Pony, and sets out on an adventure, determined to hunt down the last equine in the world.
It is not necessary to have read End of Ponies to understand Red Wings.
Chapters (9)