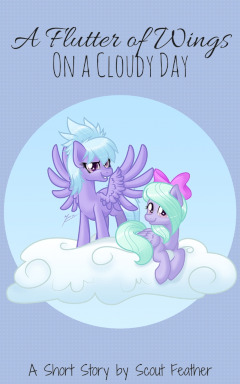 Source
Cloudchaser and Flitter are not only sisters, but best friends. They live together, share secrets together, and have always been there for each other when times are bad.
On a typical Friday night, Flitter is home reading and Cloudchaser is out on the town. When a date goes all wrong and Cloudchaser is left distraught, there's only one pony in all of Equestria she wants to see.
Flitter's book will have to wait.
Chapters (1)