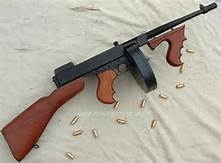 A dark night in Manehattan. Six ponies on an outing. One fully loaded machine gun. And a reluctant assassin.
This is the story of that cold night, when the stallion Painted Rock killed the six most important ponies in Equestria. And the story of why he did it.
---
Cover image found on google images. (I am a very lazy human being.)
First story of a new idea.
Chapters (1)