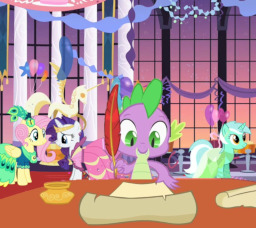 Its the sort of thing a young drake dreams of. A charity gala with a silent auction for a date with Rarity. Spike has been looking forwards to this for months. What could go wrong?
As it turns out, both everything and nothing.
Best tag would have been "Bittersweet"
The idea for the auction sprung from recently thinking about "Every Little Bit" by The Descendant. It's unrelated, but its a good story you should read anyway!
Chapters (3)